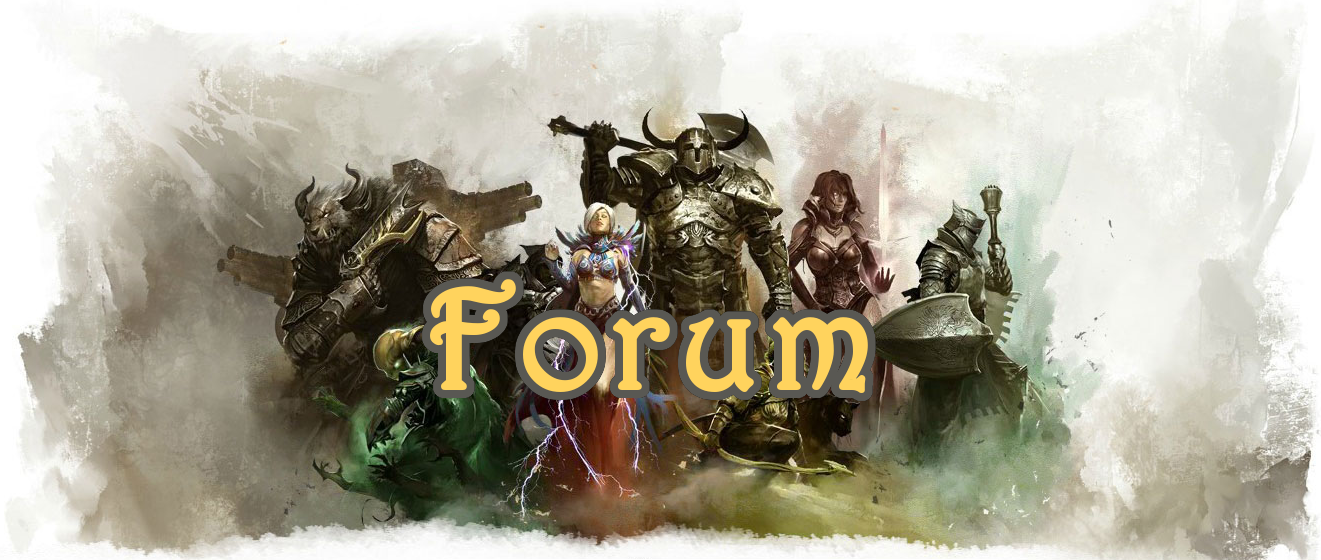 ZoS NEWS
Elections have passed (a bit late on this announcement), but we are excited to announce the next group of High Zealots voted on by the guild. Congrats to all of the new officers elected and welcome back the reelected officers!

(in alphabetical order)
Black Ham Rising
Cyan Dar
Diabolic Sheep
Dr. Ninja Turtle
Garmannis
Gladiator
Lem
Mossus
Nestor Hrin
Red Alibi
Rhaz
Serkwen
Trouble Unleashed
Vivian Wiggins
Black Ham Rising - 2014-10-21 14:36 UTC
---
Good day everyone!

Zealots of Shiverpeak [ZoS] is commemorating our 10-year anniversary as a guild and the 9th anniversary of the Guild Wars universe. In celebration, [ZoS] will be hosting a day of events, prizes and giveaways! Various events organized by [ZoS] will run throughout the day with prizes awarded to the winners, and drawings will occur every hour for unique skins, materials, and even precursors. Tickets for the drawings will be sold for 1 gold each on the day of the event (limit 100). It all begins today, Saturday, April 26th at 11am server time. Below you'll find more information about [ZoS], the schedule of events, and the list of available prizes - more information will be given as the day progresses via the [ZoS] TeamSpeak. We look forward to seeing you at the festivities!

… [More in forum]
RangerrGodd - 2014-04-20 02:27 UTC
---
Elections have come and gone again, and we're happy to welcome the next group of High Zealots. Congrats to both new and recurring Officers!

Tyria
Nestor Hrin
The Col Sanders
Evelyn Sedai
Brydd D
Gladiator
Cyan Dar
Severen Severen
Mercenary Bodyguard
Dr Ninja Turtle
Juu
Lemi Winks
Ammorth

#edit by Belorn: (Smitry and Ancalagon Ira was officers).
Nestor Hrin - 2014-03-16 22:10 UTC
---
This Saturday we went into LA with the intention of saving 1200 citizens for the large reward. It went very well with us saving 1200 minutes at the 43 minute mark. Pictures below. We organized 11 groups on TS to patrol certain areas of the map about 20 minutes before the spawn of LA. With how well the event went, we would like to try and go for 1200 citizens every other day at varying times. With dividing up our sides and using this map http://i.imgur.com/ASh3J9V.png, we had 47 among 11 teams.

2/24 Monday: 2pm server time (meet up at 1:30pm server time)
2/26 Wednesday: 5pm server time (meet up at 4:30pm server time)
2/28 Friday: 9pm server time (meet up at 8:30pm server time)

Screenshots from 2/22
http://imgur.com/a/TkiaT#4
Screenshots from 2/24
http://imgur.com/a/S95jE#4
RangerrGodd - 2014-02-23 08:09 UTC
---
Thank you for all the dedicated work. The Zealots of Shiverpeak have grown, and many amazing people have stepped up to take High Zealot positions. Congrats to all our new officers.

Argrevadi
Cynikal
Dr Ninja Turtle
Eno Trohs
Gen
Gladiator
Ike Witt
Ira
Juu
Kor
Laggingtimes
Lemi Winks
Mercenary Bodyguard
Sauer/Dash
Severed Severen
Stigmata
Syndis
The Col Sanders
Tyria

You all deserve it!
Belorn - 2013-12-15 22:38 UTC
---
Congratulations to Godd for being promoted to the rank of Arch Zealot. Your contribution and leadership make you an invaluable part of the guild.
Frosty - 2013-10-30 22:58 UTC
---
Over the past month or so we've seen a huge influx of applicants to the guild. We're always happy to have new members join our ranks, but we feel the rate at which we've been bringing people on, and the way we've been doing it, doesn't give enough focus on making new members feel like a part of the guild the moment they join. Going forward, we're going to make a few changes to how we handle recruits.

Going forward, we will be starting a Zealot mentoring program that will pair new recruits with an officer to help them learn their way around ZoS. For details, please check out the recruitment section "Read here before applying" post.
Frosty - 2013-10-23 21:07 UTC
---
choose your top 14. viewtopic.php?f=50&t=5570
geist Null - 2013-08-21 20:32 UTC
---
*No events are mandatory*

Saturday

Beginning 6:00 PM PST(1 hour after daily reset time)
Guild Bounty Tier 2
Guild Rush
Guild Challenge
Guild Puzzle

Sunday

12:00 PM PST (5 Hours before daily reset time)
Guild Bounty Tier 3
Guild Rush
Guild Challenge
Guild Puzzle

2:00 PM PST
Jumping Puzzle - viewtopic.php?f=60&t=5435

3:00 PM PST
Map Completion - viewtopic.php?f=60&t=5261

Monday

Public WvW night. Join Pointe and others for some resetesque antics. Team formations at 4 and the fighting starts around 5pm pst.

Tuesday

Achievement Completion/Character Progression-keep a close eye on announcements for this evenings events. with living story changing constantly, each week may well be different.


Wednesday

choose your own adventure Dungeon/Fractals Night

Grab a group and run some dungeons, if you are under geared and want to get something better, tonight is your night … [More in forum]
geist Null - 2013-07-19 17:56 UTC
---
This week (20-24th of May), the site is undergoing some maintenance and will thus at time be down. Sorry for any inconvenience. The Asura are working as hard they can, through if you see a wrench being thrown, run for cover!
Belorn - 2013-05-20 11:56 UTC
---